An ELTE-PPK doctoral student won the CEU and QUBIT essay competition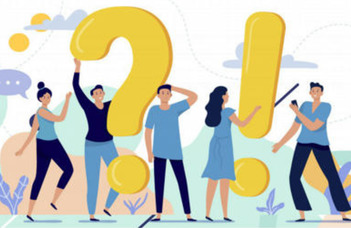 CEU and Qubit's second joint essay contest for higher education students has been concluded, in which essays analyzing or reflecting on the Knowledge lecture series have been invited. The main prize was won by Málna Benza, a PhD student at the Department of Social Psychology at PPK.
The second competition, which began in September, intended to engage more young people in public discussion and professional dialogue about modern science's accomplishments. In the CEU Democracy Institute's Borderless Knowledge series, Hungarian scientists present their own research findings on contemporary themes such as the war in Ukraine, freedom of speech limitations, the crisis in public education, sports funding, living with disabilities or the conquest of space.
Participants had one month to write and submit their essays. Finally, 18 essays fulfilled the deadline and all of the criteria. The projects examined a broad range of themes, from the selective education system and the expansion of church schools to anti-vaccination myths spreading in public settings in major cities and on internet platforms, to Russian military propaganda.
The essays were assessed by recognized specialists, prestigious scientists and researchers: political scientist Zsolt Enyedi (CEU), sociologist György Fábri (ELTE PPK), sociologist Ágnes Kende (CEU), astronomer László Molnár (CsFK), Sz. Bíró Zoltán, historian (Corvinus), Katalin Szende, historian (CEU, ELTE), Mózes Székely, physicist-social psychologist (ELTE PPK), Renáta Uitz, constitutional lawyer, co-director of the Democracy Institute (CEU).
PPK doctoral student Málna Benza's essay, "Why is education reform so difficult and how can it be made easier?", won first place in the competition. Read the winning essay here.
The presentations and discussions on which the contest is based can be viewed on the website of Határtalan Tudás; regular reports and interviews about the events can be read on Qubit.