Get in the picture in the library!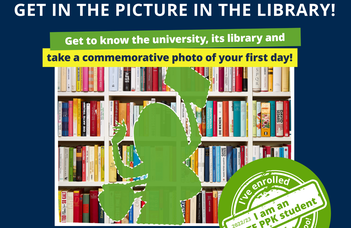 Get to know the faculty and library. take a souvenir photo of your first day!
Come to the reading room of the Faculty's library on the day of your enrollment! Look around! Flip through the books! Take a photo with our unique picture frame so that you can keep it as a memory and/or share the experience of the big event with your friends!
We are waiting for you September 1-8, 2022. From Monday to Thursday between 8.00 and 16.00, on Friday between 8.00 and 13.00.