International Peer-Counselling Organisation (IPCO) was established by ELTE PPK's psychology students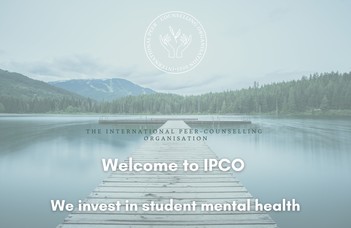 We welcome you to the all-new International Peer-Counselling Organisation (IPCO), established by psychology students undergoing their MA degree in Clinical and Health Psychology. We aspire to improve students' mental health by offering free peer-counselling services to all international students of ELTE. This opportunity comes in handy during the exam period since you can connect online with your peer-counsellor at your convenience in the comfort of your own home.
If you feel like it would be nice to talk to someone about something you're going through, do not hesitate to contact us for more information. The service is free of charge. You can request an appointment until the 20th of June if you would like to use our services over the summer by contacting us at ipco@ppk.elte.hu.
We are here to offer our support. Do not hesitate to reach out to make an appointment.
Best wishes,
Team of IPCO