Local use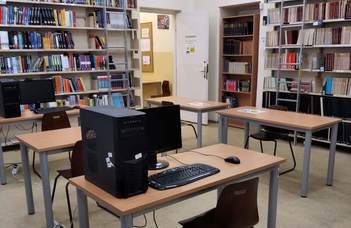 The reading room books, protected book holdings, theses, dissertations and periodicals of the library's holdings can only be used locally and cannot be taken out to borrow.
For local use of the library registration is required.
To the readers who are not ELTE staff or students, we issue an annual visitor card, because outsiders can only use the library locally, they do not have the opportunity to borrow from the collection.
The visitor card is free of charge.
Information from the catalog can also be used to request stock books from the Kazinczy storage. From Monday to Thursday, please indicate your pick-up request at konyvtar@ppk.elte.hu no later than 3.30 pm and on Friday at 1 pm, indicating the possible date of your visit.
Computer workstations are available for on-site use of the library.