Prejudices versus empathy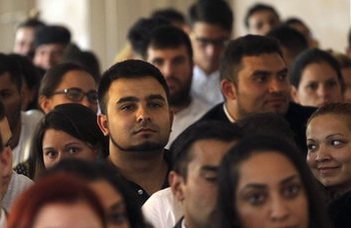 A significant part of Hungarian majority society would not be active against the Roma, yet indifferent to the fate of the Roma. Anti-discrimination measures that can increase Roma compassion while reducing feelings of threat may be most effective in overcoming indifference, according to a recent study by the Department of Social Psychology, Faculty of Education and Psychology, ELTE.
The Department of Social Psychology at the Eötvös Loránd University has surveyed the current state of anti-Roma in the majority of Hungarian society. The survey was conducted in June 2019 with the support of the European Union Justice and Fundamental Rights Program and the Median Opinion Polling Institute.
The online survey was conducted on a sample of 1039 people, which is representative of the Hungarian population by gender, age and place of residence. Researchers have measured anti-Gypsyism with a new, more comprehensive scale, and questioned whether respondents consider it acceptable for politicians to utter anti-Gypsy sentences or encourage people to help the Roma or combat discrimination.
The vast majority of respondents, 50-60 percent, are characterized by a neutral stance on all issues, so it is indifferent to what politicians say and does not explicitly agree, but does not reject anti-Roma stereotypes. 35 percent of respondents are openly prejudiced, and 20 percent consider it acceptable for politicians to make openly anti-Roma statements. A significantly smaller group, barely 6 percent, expresses explicitly unprejudiced views, and 18 percent reject political Gypsyism.
In total, 14% of respondents indicated that they would be willing to do anything to improve the situation of the Roma, even if to a small extent, for example by donating, volunteering or joining social movements aimed at eliminating discrimination and Roma inclusion. The remaining 86 percent would certainly do nothing for them. The percentage of those who specifically intended to join anti-Roma movements that hindered Roma integration was 13 percent, while other respondents had no intention at all.
Compassion and sense of threat were the two emotional attitudes that, more than anything else, determine how members of the majority society relate to the Roma. 20% of the respondents showed some degree of sympathy with the Roma, so 80% of the respondents reported a clear lack of sympathy or a neutral response. 60% of the respondents do not feel threatened by the Roma, while the remaining 40% do. Accordingly, a lack of empathy does not necessarily involve the presence of negative, threatening emotion. On the basis of the study, the researchers found that anti-discrimination measures that could increase Roma compassion while reducing the feeling of threat rather than directly addressing prejudice will be most effective.