Semester opening news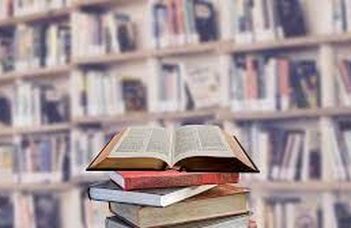 During the epidemic, we arranged and expanded the foreign language collection of both of our reading rooms. A significant amount of new material has been added, and for the sake of transparency, we have decided to group the books by language. This was the case in both the GlobEdu intercultural collection section and the general reading room sections.
Foreign language material was significantly expanded by the collection of André Hajnal, a Swiss psychoanalyst of Hungarian origin, part of which was placed in the reading room on Kazinczy Street and another part into our underground stock. Linguistic distribution of the collection: mainly English, French, German, but the Hungarian literature on the topic is also abundant.
In IZU, the material has become more transparent and fresher with pasting, as well as with the acquisition of new publications. Assorted books can be taken free of charge for students in the IZU and in the KAZY too.
The website of the Library has undergone a complete transformation and rationalization, and has become significantly richer in its content. The Hungarian and English pages are parallel and with lots and lots of new information are waiting for those interested
In the Kazy circulation room, newly purchased books that can be borrowed will not be delivered down to the stock but can be freely browsed and selected for borrowing. Descriptions of the new publications will be added to the New Books menu on the Library's website.