Teaching what you don't know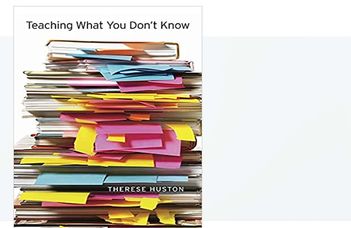 Therese Huston: Teaching what you don't know
(Cambridge, Mass. ; London : Harvard University Press, 2012. - 314 p.)
In this practical and funny book, an experienced teaching consultant offers many creative strategies for dealing with typical problems. How can you prepare most efficiently for a new course in a new area? How do you look credible? And what do you do when you don't have a clue how to answer a question?
Encouraging faculty to think of themselves as learners rather than as experts, Therese Huston points out that authority in the classroom doesn't come only, or even mostly, from perfect knowledge. She offers tips for introducing new topics in a lively style, for gauging students' understanding, for reaching unresponsive students, for maintaining discussions when they seem to stop dead, and—yes—for dealing with those impossible questions.
Original, useful, and hopeful, this book reminds you that teaching what you don't know, to students whom you may not understand, is not just a job. It's an adventure.
You can find information about the new publications acquired by our library here: Our new books.