The spring semester starts on 27 february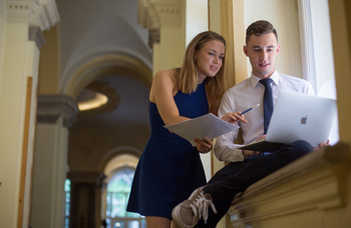 After the registration week and the early spring break, the spring semester at ELTE begins according to the general operating schedule.
In order to guarantee a successful start of attendance education, Eötvös Loránd University will begin warming its buildings the week before February 27. At the same time, the energy saving measures effective from October 4, 2022 will continue to apply.
The management of ELTE would like to thank the students, faculty and staff for their contribution, as a result of which the university achieved the energy saving figures required by the maintenance authority, significantly reduced the university's consumption of district heat and gas, and also reduced electricity consumption.
Timetable for the spring semester of the academic year 2022/2023:
The registration period will be open until 19 February 2023 (Sunday).
The early spring break will be from 20-25 February 2023 (Monday to Saturday).
The first day of classes for the semester will be 27 February 2023 (Monday).
The last day of the academic term is 27 May 2023 (Saturday).
The examination period will run from 29 May (Monday) to 15 July (Saturday) 2023.