We are saying goodbye to László Klein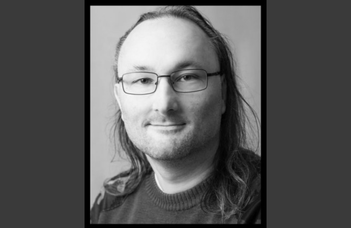 We are in deep pain as we announce that László Klein, a colleague of the library at the Faculty of Education and Psychology died at the age of 47.
László Klein had been working at the Faculty of Education and Psychology since May 2004. We knew him as a soft-spoken, gentle, extremely helpful colleague. Our teaching and research colleagues, and we can say that all the staff and students who turned to him had received effective help and excellent professional support from him. Behind his withdrawnness, special mystery and sly look, there was a huge commitment, incredible knowledge, extreme diligence and selflessness, but also a vulnerability covered in irony.
It is a terrible fact that we can no longer visit our dear colleague, we cannot turn to him for good advice and professional help. However, our meetings and get-togethers with him, the joint work, the support we received from him will make his memory remain with us.
Dear Laci, rest in peace!