Applicants
APPLICANTS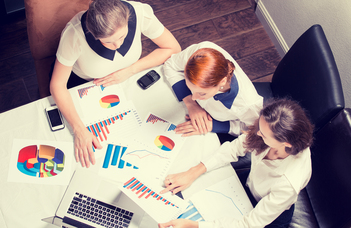 DEGREE REQUIREMENTS
The Doctoral School of Psychology welcomes all applicants whose professional foundations are strong and are able to elaborate a research plan.
Please note:
If the applicant takes their final examination during the current semester, and their degree certificate (diploma) is not issued before the application deadline, a certification is required which verifies that the applicant will presumably receive a degree. In case of being accepted as a student, however, the applicant must present the diploma upon enrolment at the latest.
LANGUAGE REQUIREMENTS
The language of instruction for the entire programme is English, so a very good command of English is required during the oral entrance exam and throughout the whole programme. The language knowledge is assessed and evaluated during the interview.
APPLICATION PACKAGE
The application starts on the online application system. Students need to register in the system, fill in the online application form, upload the required documents and follow the instructions during the application process.
List of application documents:
Master's diploma (an official English translation of the MA certificate)
an official English translation of the MA certificate (The translation is needed only if the language of the original is not English. It can be a translation from the university too.)
Research plan outline (3-4 pages)
Professional CV
Motivation letter
Reference work (it can be any academic paper written in English by the applicant within the field of psychology (MA thesis extract, a research paper, a seminar paper, a research report, a published journal article or a book chapter, a case study, a literature review, etc.) Either a new paper or an improved version of an earlier work can also be written for the current application. The ideal length should be between 5-15 pages excluding references and the appendices. There are no special requirements concerning the format.)
Main pages of the passport
A list of publications (not obligatory)
Recommendations (not obligatory)
proof of transfer of the application fee - 120 EUR (copy)
proof of transfer of the entrance exam fee - 120 EUR (copy)
PROCEDURE OF THE ENTRANCE EXAMINATION
The entrance exam is an interview, based on the applicant's research plan. It can be taken in person or via Skype.
EVALUATION
The criteria of the evaluation of the research plan and the entrance exam:
the feasibility of the research within the framework of the doctoral programme,
the awareness of the research's theoretical and bibliographical background,
the knowledge of foreign languages,
previous research results and the ability for completing academic teaching tasks.
If you have any further questions regarding the above, please feel free to contact us at admission@ppk.elte.hu.
You can find more information about the application here: http://applyppk.elte.hu/programme/psychology-phd/
General information about the University: http://www.elte.hu/en