Career as a Professional Gamer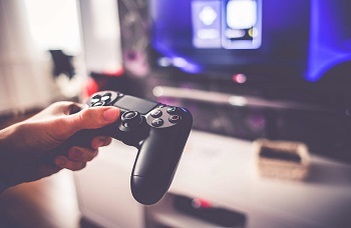 An increasing number of young people playing computer games are seeing a career opportunity in esports.
Fanni Bányai
, a doctoral candidate at the
Doctoral School of Psychology
, and her colleagues
Ágnes Zsila
,
Mark Griffiths
,
Zsolt Demetrovics
and
Orsolya Király
examined the motivations of computer game players in becoming professional esports players in the journal
Frontiers in Psychology.
Increasing numbers of young video gamers view esports (i.e., competitive video gaming) as a career opportunity, rather than just a recreational activity. Previous studies have explored the motivational differences between esport and recreational gamers and the motivational changes through career journey to become a professional esport player. The present study explored the predictors of career plans to become a professional esport player, with a specific focus on gaming motivations. Gaming time, gaming motivations, and esport-related playing experience were also examined among Hungarian gamers with competitive gaming experience (N = 190), such as years spent in esports, medium and frequency of participating in esport tournaments, the effort put into training before the tournaments, and the plans to become a professional esport player. Binary logistic regressions were carried out and results showed that the gaming motivations of competition, skill development, and social motivations predicted career planning as a professional esport player. Additionally, results showed that younger players were more likely to seek career opportunity as professional esport players than older players. Future studies should focus on novice esport players' psychological exposure to the hypercompetitive scene of esports, such as high expectations or the risk of becoming problematic videogame users due to their motivational changes.
The full article is available here.